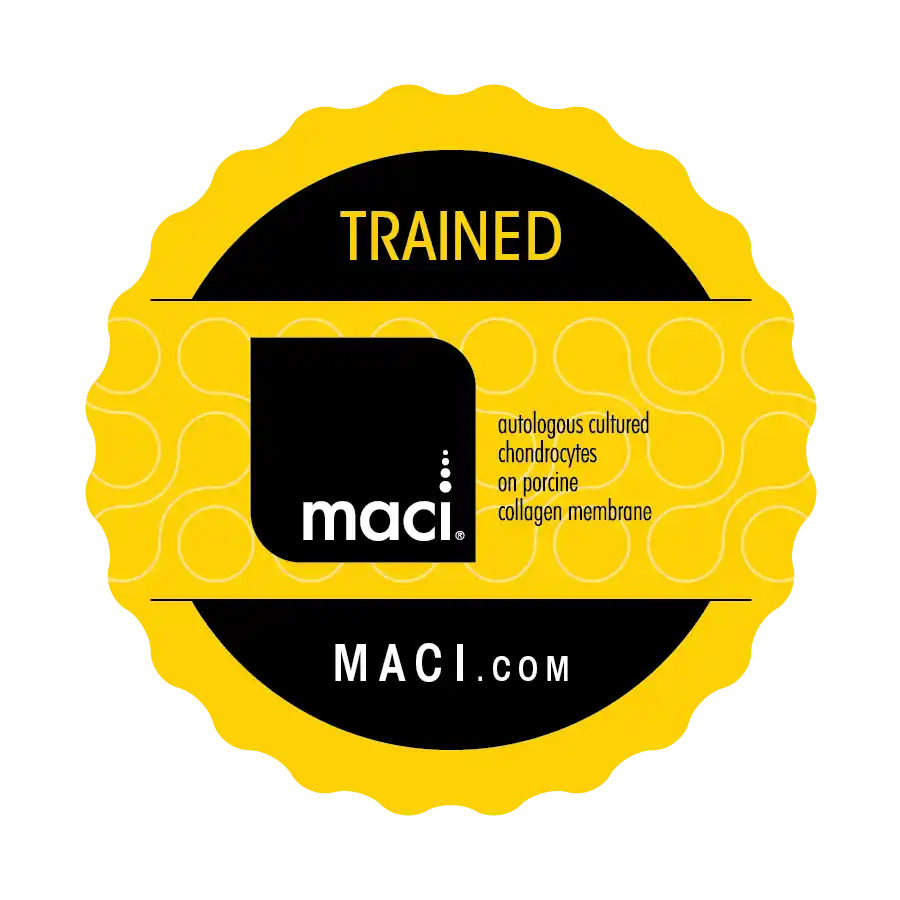 Innovative MACI Procedure For Knee Pain
Knee cartilage injuries can be quite painful, and have serious impacts on one's quality of life. If you are experiencing dull or sharp pains in the front of your knee that get worse when you climb stairs, squat, or sit for long periods of time, you may have knee cartilage defects. What makes knee cartilage injuries difficult to treat is the fact that cartilage has a poor blood supply and heals very slowly. If your knee pain has not responded to more traditional treatments, the MACI procedure may be right for you. 
MACI is a type of autologous cell therapy, where a patient's own cells are cultured and then reintroduced to the affected area of their body. Autologous therapy (also referred to as autologous cell therapy manufacturing or autologous stem cell transplant) is a revolutionary medical intervention that has produced incredible results in the area of wound healing. 
The MACI procedure offers patients a minimally-invasive, natural alternative to traditional knee surgery or knee replacement. At the East Suburban Sports Medicine Center, our Physical Therapists are the FIRST in Pittsburgh to be MACI Trained in the post-surgical rehabilitation program. To receive your evaluation and begin discussing your care needs, please call us at (412) 856-8060 or submit our online appointment request form.
---
FAQs on MACI Procedure:
What Is The MACI Procedure?
MACI stands for matrix-induced autologous chondrocyte implantation. This innovative, FDA-approved procedure takes a sample of your own cartilage cells (called chondrocytes) and uses them to regrow new cartilage for your knee joint. This new cartilage is able to fill the defect cartilage in the knee, significantly reducing pain and improving overall joint function.
What Are The Benefits Of MACI?
The MACI procedure boasts a number of benefits, including:
Minimally invasive
No danger of tissue rejection
Significantly decreases pain
Improves joint function
Long-lasting results
Can delay or prevent arthritis
Can stimulate cartilage production
Who Is A Candidate For MACI?
If you are suffering from knee pain and reduced knee function, and conservative treatments have not been effective, you may be a candidate for MACI surgery and we'd encourage you to speak to your orthopedic surgeon about the procedure.
Relief Is A Click Away. Speak with one of our trusted MACI trained Physical Therapists today.  
Please call us at (412) 856-8060 or submit an online appointment request form.
---